Welcome
---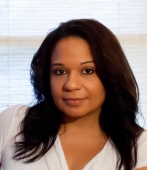 It is my sincerest hope that when you think of real estate in Richmond or the surrounding areas, the name Melanie Roberts Herring  will always be the first to mind and the only one to consider when you, your family or your friends need real estate assistance. In order to earn such an esteemed place in your heart and mind, I will always endeavor to cater to your best interests when representing you as your Realtor®.
When listing real estate, I utilize the most effective of the time proven techniques as well as the newest innovations in marketing to create a customized plan that is right for your property. I truly believe that knowledge is power. Therefore, I make it my business to know my markets and l will provide you with the most current and accurate real estate data in my possession so that you will be able to make informed decisions as a buyer or a seller. I'm confident that I can offer you knowledge and tools most other agents can't.
I work with buyers and sellers in Richmond, Chesterfield, Henrico, Midlothian, Chester and the surrounding areas. Contact me so I can keep you updated on the latest real estate activities in our community and answer any questions you may have.
Thanks and I look forward to assisting in all of your real estate needs!
Melanie Herring, REALTOR®
0225088450
melanieherringrealtor@gmail.com
(804) 218-5253